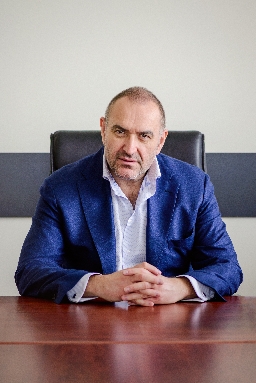 Anguel Zabourtov was elected a member of Danube Ports Network Advisory Group
26 Февруари 2019
The Director General of Bulgarian Ports Infrastructure Company was elected a member of the First Advisory Group of the Danube Ports Network /DPN/. The newly formed body chaired by Captain Béla Szalma President of the Hungarian Federation of the Danube Ports (HFIP) will contribute to a more dynamic, sustainable and state-of-the art network of ports in the Danube Region.
With their extensive professional experience, the members of the Advisory Group – Directors of Port Authorities of different countries will support the development of the organization in the following areas: international business operations and shipping, port business development, strategy, financing and market analysis, and governance and administration of public transport ports. The Advisory Group is the decision-making body, with its members responsible for the strategic management of the Danube Ports Network and will offer overall direction and guidance for the development of DPN.
Danube Ports Network will be implemented within the framework of the successful project DAPhNE, in which BPI Co. has a key role. It will be in operation from mid-2019 in order to allow ports to reach their full potential of lively economic centres.