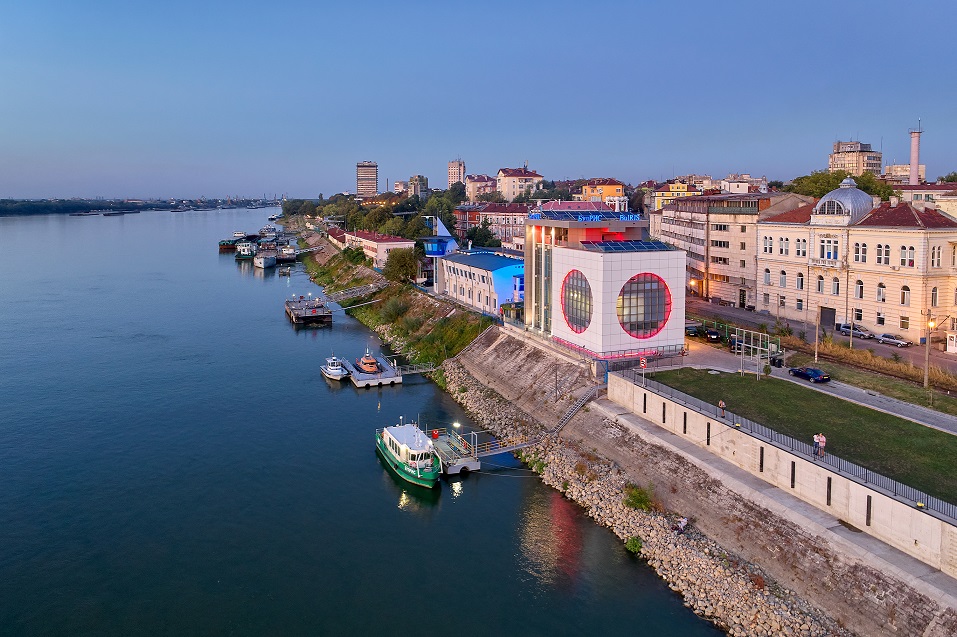 River Information Services Authority ensures the provision of river information services in the Bulgarian section of the Danube River on:
collecting, processing, storing and providing information acquired by the reporting system in the inland waterways of the Republic of Bulgaria, Bulgarian and other foreign competent authorities and stakeholders;
collecting, processing, storing and providing information on transport logistics;
collecting and storing of electronic information for hydro-meteorological situation in the Bulgarian section of the Danube;
collecting, processing, storing of information bout the condition and depth of approach canals and berth;
collecting, processing, storing and providing information acquired by the river traffic system in the interest of humans life safety, safety of navigation on the Danube and the environmental protection.
Providing information relating to safety of navigation and organization of traffic using the system for visualization of traffic;
Providing information to interested state bodies, organizations and individuals within the established rules;
Interaction with external for the systems organizations associated with shipping on the Danube.
Provision and maintenance of the subsystem Notices to Skippers (NtS) – this is a standardized key RIS technology connected to similar systems in other countries providing search and display of messages for the relevant parts of the Danube and other river channels.
The river information services provided by Bulgarian Ports Infrastructure Company are part of the international system 'River Information Services, implementation of which is in accordance with Directive 2005/44/EC of the EU and is placed under the responsibilities of the Member States. For the maritime part, in accordance with the international terminology this system is called VTMIS (Vessel Traffic Management and Information System), and for the inland waterways, according to the adopted in Europe terminology - RIS (River Information Services). It is perceived the Bulgarian part of pan-European services to be called BULRIS.
Vessel Traffic Management Authority provides the following services:
Navigational situation - Danube;
Hydrological information - Danube;
Notices to skippers.
The Directorate serves and provides information also on the systems with regulated access:
Electronic reporting on ships;
Positioning and tracking system.
Director of Vessel Traffic Management Authority is Valentin Hristov.
More information and instructions to fill in Applications for Access to BULRIS can see here.
Contacts:
River Information Services Authority

7000 Ruse

20 A Pristanistna Str.
post box No. 11,

Phone: + 359 (0) 82 29 84 63

FAX: + 359 (0) 82 29 84 61

Е-mail: office.bulris@bgports.bg

BULRIS CENTER:

Phone: + 359 (0) 82 29 84 60
FAX: + 359 (0) 82 29 84 61
GSM: + 359 (0) 878 435 524

Valentin Hristov

Director

Phone: + 359 (0) 82 298 464

GSM: + 359 (0) 876 864 969

Е-mail: v.hristov@bgports.bg